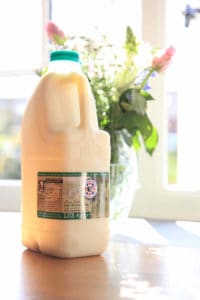 Our beautiful Mawley Milk
Mawley Milk is bottled freshly 6 mornings a week in our on-farm dairy and is pasteurised and non-homogenised. Our milk is 100% single origin from our cows and is delivered directly from the farmgate, fresh and full of goodness.  It is increasingly popular with some of the best local baristas, who love it for its taste and texture.  The quality protein and non-homogenised cream in the milk gives its smooth taste and velvet texture.  
We supply a network of independent shops, cafes, chefs and schools in Shropshire, Worcestershire and Birmingham City Centre.  Don't just take our word for it, try it yourself!  To find your nearest stockist, do get in touch.
We passionately believe happy and well cared for cows produce the best quality milk and cream. Our cows are home-bred pedigree Holstein and Ayrshire, chosen for their lovely temperament and natural capacity to produce milk. They roam our fields in the summer and move indoors during the winter always having access to ad-lib forage, fresh water and clean bedding.  Our small team of expert herdsmen, who have a wealth of experience in cow-care and animal husbandry, look after the herd 365 days a year.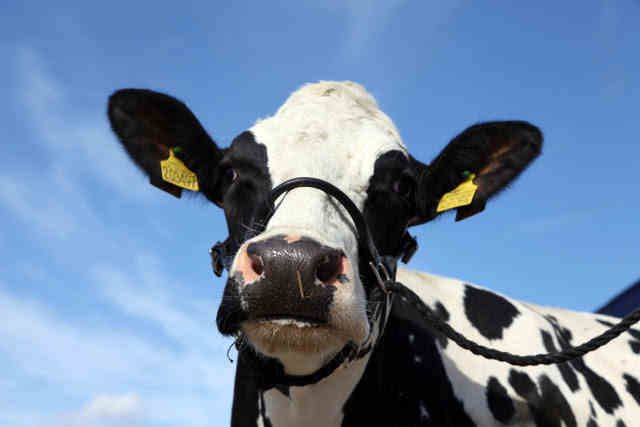 Mawley Rush Wilma is a family favorite who loves attention especially if there is a camera around! Wilma has become our much-loved covergirl.  
An Automatic Milking System, manufactured by Fullwood in Shropshire, milks our cows 24 hours a day, as often as they feel they need to.  Improved overall health from our modern milking system is proven through increased milk yields.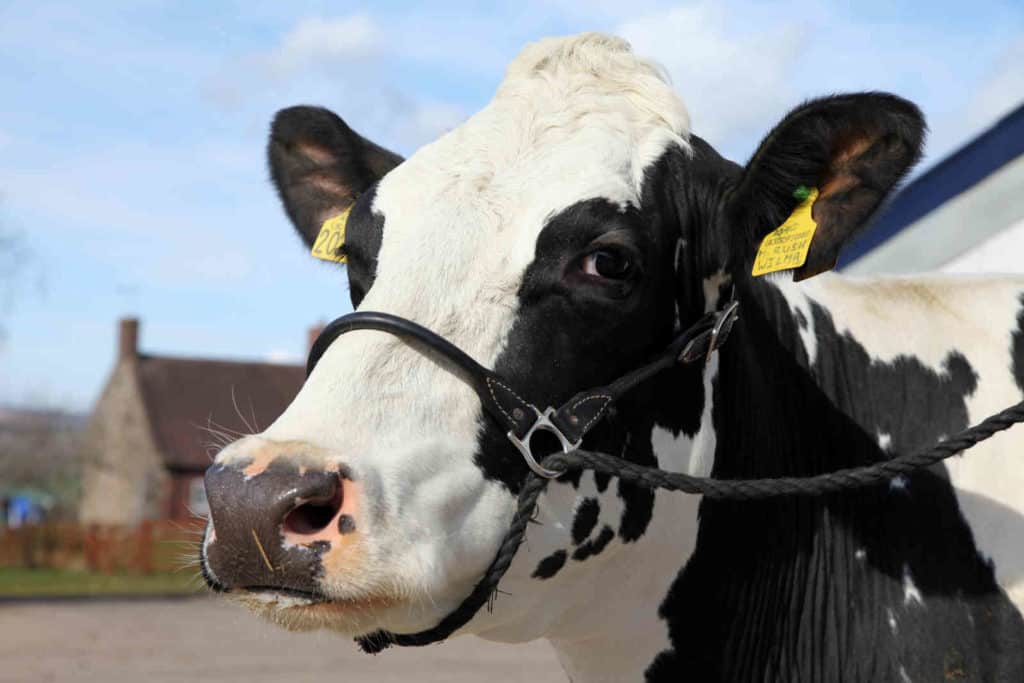 Non-homogenised cream is naturally lighter than milk and should rise to the top, however standardised homogenised milk has been through a process that forces the cream through a fine sieve to break it into smaller molecules to distribute it evenly throughout the milk. OUR milk has not been homogenised and is closer to its natural state, which is why once it has settled in the fridge, you notice the small and very tasty cream line start to appear.
Fresh deliveries 6 days a week
you can TRUST
Happy cows, fed with our home grown oats, wheat, barley, maize & rye grass.
you can TRACE
Mawley Milk from our lovely Cows straight to your fridge. FRESH & HEALTHY, no food miles here!
you will LOVE
Nothing works better than Mawley cream and berries. Fresh, natural and beautiful.
Our milk is bottled in HDPE plastic, which is the most widely recycled plastic. Some of our bottles are made into 'bags for life' others are  washed and pelletised in processing plants to be made into new milk bottles here in the UK.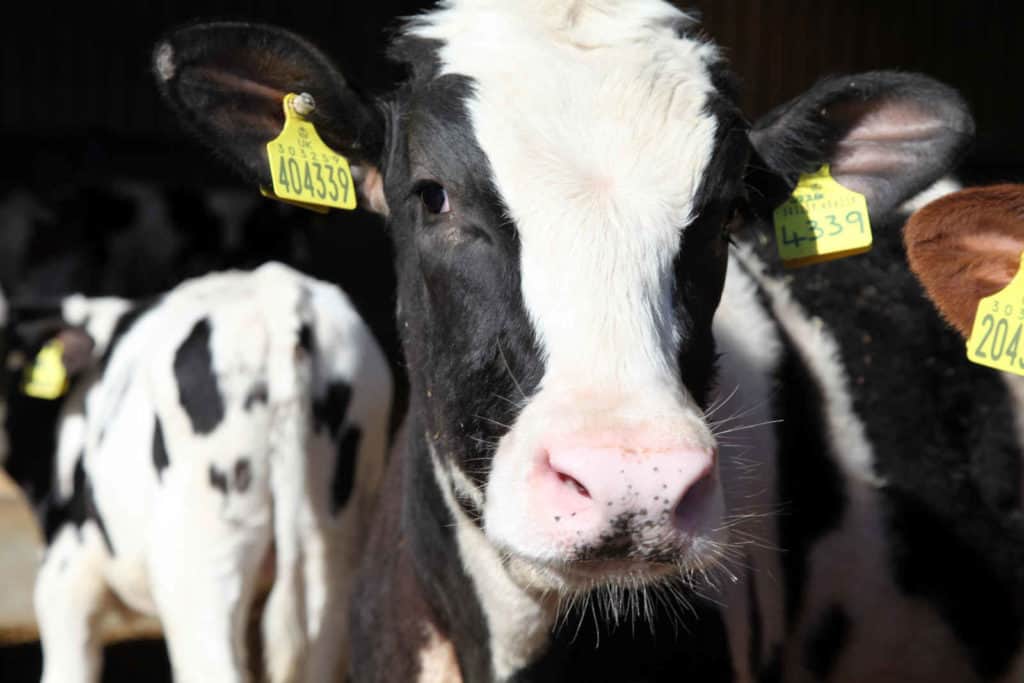 300 calves are born all-year round at Mawley.  As a result, half are male bull calves.  Dairy bulls are low-value compared to large beef breeds.  However it is important to realise their significant value in the food chain.  As part of our sustainability strategy, all bull calves are reared at home for beef.
Naturally territorial, Holstein bulls cannot graze in fields where public footpaths pass.  Therefore our bulls live in loose housing in groups of around 20-30 bulls of a similar age.  Fed a home grown cereal-based diet they are reared to approximately 15 months of age, when they are sold direct to a local meat processor at the desired weight of approx 550kgs.   
Mawley Town Farm is powered by 100% renewable electricity, having personally investing in 100kw solar PV, 75kw wind turbine and 80kw biogas plant.  Combining the technology generates power 24/7, rather than having to rely solely on the sun and wind.
The biogas engine runs purely off methane in the cattle waste.  A water radiator takes heat from the engine; at 80 degrees centigrade we use this hot water to pre-heat boilers for the milking system, dairy and farmhouse, and in the winter months a network of pipes frost-proofs the cattle housing and milking area.