A little bit of History...
The Robinson family adventure began in 1978 when David and Margaret and their young children moved from Northern Ireland to Mawley Town Farm. As a result of hard work and forward thinking, the farm has developed into what it is today.  Using a wealth of husbandry knowledge and assisted by latest technology, the business is built on the core belief of ensuring the best animal welfare.  Equally important to the Robinson's is supporting British manufacturing hence the tractors are New Hollands, built in Essex, and JCB's built in Staffordshire.  In addition the Automatic Milking System is manufactured by Fullwood in Shropshire.  
Continually seeking to improve and evolve the farm, now run by two generations of the Robinson family, at the forefront are the cattle, environment and sustainability.  The third generation of Robinson's also live on the farm, and love to help feed the calves, play with the dogs and have all their cousins over!
Two charities close to the family are Send a Cow and Little Hearts Matter and they particularly enjoy supporting local fundraising events when possible.
Adrian
Adrian married to Rachel lives at Mawley Town Farm. Born in Northern Ireland Adrian moved to England when he was 7. When not on the farm and chasing after the children Adrian loves watching Ireland beat England in the rugby.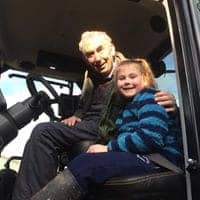 David
David married to Margaret lives at New House Farm. Born in Northern Ireland David moved to England and Mawley Town Farm in 1978. David loves to be behind the wheel of the combine harvester, and he feeds the cows every morning.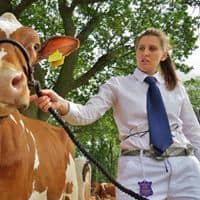 Rachel
Rachel married to Adrian lives at Mawley Town Farm. When not on the farm and chasing after the children Rachel will be found on a horse, escaping the mad house. Rachel loves watching England beat Ireland in the rugby.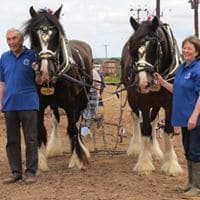 Margaret
Margaret married to David lives at New House farm. You will often find her early in the morning working in the dairy. Margaret loves spending time with her many grandchildren and makes the best Sunday roast.